Tutoring Testimonials And Reviews For 99Tutors.com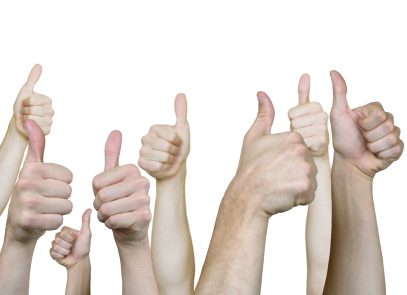 "I used 99Tutors.com to get a private tutor for Biology, Psychology and Art History!"
The tutor matching process and the service was very good and I would recommend it to those needing private tutoring help.
... Adrianna S.
---
"I would recommend my Econ 202 tutor. "
My tutor Hope provided excellent support for my Econ 202 class homework and test prep.
... Caitlin C.
---
"I Am Very Satisfied With My Tutor"
This tutoring service is excellent and I would recommend it. My tutor was very experienced in calculus 1.
... Bethany P.
---
"My Physics And Calculus Tutor Helped Me Pass"
I am very satisfied with my tutoring and service from 99tutors.com , the professionalism and eagerness to make sure that all students are prepared academically.
... Meghan Threadgill
---
"My Tutoring Was Awesome"
99tutors.com has provided me with satisfactory service , my grade and tutor was very good and I would highly recommend 99tutors.com to all of my friends.
... Aden Keller
---
"99tutors.com has been an awesome and rewarding experience"
I was very satisfied with the matching process, with my tutor, my grade, and I would rate my experience with 99tutors.com as excellent.
... Gabby Mayo
---
"Tutoring Is Going Well"
It has cleared up a lot of confusion with computer science. The tutor is awesome, he really knows his stuff and thus far, it's been a good experience.
....Travis Metz
---
"The tutor you sent me was awesome..."
He was a lot of help and he showed me and taught me what I wanted to know and he is a great guy. I strongly recommend using 99tutors.com for tutoring. Thanks for sending him!
....Blake
---
"I am satisfied with the response after I filled out my application"
My tutee contacted me as soon as I was able to contact them after I got their information. Also, the tutoring sessions are going well and I feel that they are understanding the material a lot better and more easily.
....Jason Buchanan
---
"I have been extremely satisfied with 99Tutors.com so far"
I received a response within a week of filling out an application.  The complete process occurred very quickly and I have enjoyed working with my tutee. The communication from 99Tutors.com has been helpful and informative.
....Jon Rowley
---
"My Tutoring Is Going Great"
My tutoring is going great! I like my tutor and we have a scheduled time to meet before every test and its a great and working.
....Emily Huff
---
"So far I am very satisfied with 99tutors.com"
I got a quick response after filling out an application and it took a day for my tutor to contact me. We meet up soon afterwards and set up meeting times and a place.
....Jade Jackson
---
"I would recommend 99Tutors.com to any and everybody"
Well for one I can say for sure that my tutor Zach responded to me within a day of me filling an application and it only took a couple of hours after he emailed me to find out when I wanted to meet him for the first time. He has maintained constant communication on how I am doing with my studies and if I'm not understanding he is quick to ask when I would like to meet up with him. He has been an exceptionally well tutor and is extremely personable so it helps with the flow of studying. Personally I would recommend 99tutors.com to any and everybody who may have just the slightest trouble.
....Michelle Brandon
---
"My tutoring is going well"
We meet regularly and are punctual. Everything is great!
....Claire Comstock
---
"I am satisfied with my tutor"
I was informed about my tutor within 24 hours of submitting my information and payment and was in almost immediate contact with my tutor after that. We generally meet every Tuesday and Thursday at the library. I feel better with the material and although I still feel like I have long way to go, I feel confident that the tutoring is helping.
....Steve Miller
---
"I was very pleased with the speed of everything"
I got a quick response from the beginning with the application to setting me up with a tutor. My tutor is amazing, he is really good and has helped me a lot, I am not one to pass math but I just got my first test back and I passed with flying colors, I could not be more happy with 99tutors.com and the tutor I have.
....Trena Karl
---
As you can see our clients and tutors are achieving great things together.  If you have questions about receiving private tutoring or setting up a consultation to meet with a member of our team give us a call at 979-268-8867.
We have set up some helpful links for students looking for information on common tests and preparation for testing. If you desire to excel above the competition in the SAT, SAT, GMT or other tests we are ready to help you succeed.