---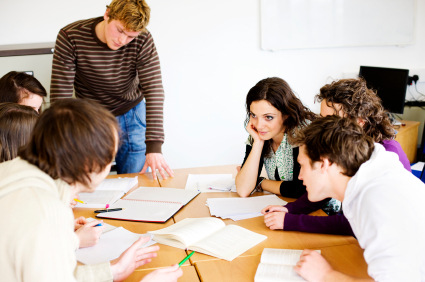 Group tutoring sessions assist students with specific subjects. The groups meet with a tutor and it consist of a small group of students who are in the same course. Based on the 99tutors.com philosophy of helping students "learn how to learn" the group tutor is able to provide further explanation of difficult topics or concepts review for tests or quizzes and answer student questions as well as helping the students to develop strategies to improve their study skills and build on their strengths.


When effective group management processes are employed and clear assessment, guidelines developed, communicated, valid and fair grading processes employed the likelihood of positive learning outcomes and student satisfaction with group activities is significantly increased. Alternatively if students cannot see the objective of group work are unsure of what is expected of them or believe the assessment methods are invalid or simply unfair the educational benefits are reduced and tensions can emerge. The conditions under which group work is conducted are crucial to its success.

Tutoring Rates are per hour and per person. Group tutoring rates are offered for students who request to be tutored together (usually friends, or classmates).


# 2-3 students $45.00 Hr for a 1.5hr session $40.00 Hr for a 1hr session


# 4-5 students $35.00 Hr for a 1.5hr session $30.00 Hr for a 1 hr session


# 6-8 students 25.00 Hr for a 1.5Hr session $20.00 Hr for a 1hr session


We offer tutoring for all major subjects from lectures to labs. Our tutors serve students at Texas A&M University, UT Austin, Sam Houston State, Texas State, Blinn College and Austin Community College. We are available to answer any questions you have about professional tutoring services or how we organize and prepare group study and tutoring.

Follow 99Tutors on Twitter for study tips and college news.